X-Racer II
is a plug-and-play racing TV game with seven virutal racing and action games. It was released in 2006 by V-Tac.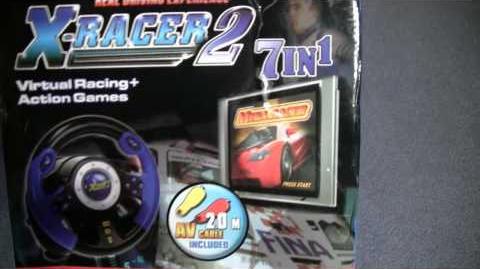 Built-In Games
Edit
Mega Racer in the main game. Four space games are hacks of the Radica Space Invaders Play TV.
Mega Racer World Tourist
Mega Racer Championship
Space Escape
Attack! Space War
Attack! Mars Rescue
Attack! Galaxy Invaders
Attack! Battlefront
Ad blocker interference detected!
Wikia is a free-to-use site that makes money from advertising. We have a modified experience for viewers using ad blockers

Wikia is not accessible if you've made further modifications. Remove the custom ad blocker rule(s) and the page will load as expected.