TV Board Games
are a series of plug-n-play video games by Mammoth Toys released in 2007.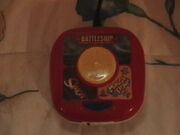 They each contain six classic board games and are licensed by Hasbro.
The round controllers has three games inside them. The square controllers have six.
Version 1:
Version 2:
Boggle
Candy Land
Monopoly
Checkers
Chess
Match 'em
Version 3: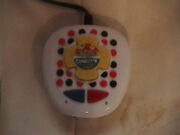 Connect 4
Hungry Hungry Hippos
Silly 6 Pins
Mixin' Match
Mixin' Pics
Roll Over
The three other games that come on the controllers are not by Hasbro.
Ad blocker interference detected!
Wikia is a free-to-use site that makes money from advertising. We have a modified experience for viewers using ad blockers

Wikia is not accessible if you've made further modifications. Remove the custom ad blocker rule(s) and the page will load as expected.