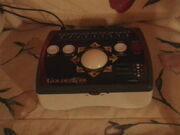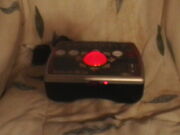 Golden Tee Golf: Home Editon
is a PlayTV game released in 2005 by Radica Games.
There was also a gold version with a light-up trackball and a collectable card.
Jakks Pacific released their own version of the game in 2011.
The game is just the original Golden Tee Golf from 1989. You roll the trackball back and roll forward to swing the ball. You can do 18 holes, front nine, or back nine.
Ad blocker interference detected!
Wikia is a free-to-use site that makes money from advertising. We have a modified experience for viewers using ad blockers

Wikia is not accessible if you've made further modifications. Remove the custom ad blocker rule(s) and the page will load as expected.